Post Construction Cleanup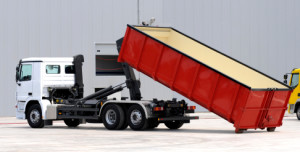 Are you finishing new construction or renovation on your business property? Let Spark Cleaning help with the construction cleaning process. We're pleased to offer post-construction cleaning to assist you in making your office, retail store, or other commercial building a safe, clean, and usable space sooner. We can help you clear your construction site of everything from packing material and large debris to drywall dust, wood shavings, and more. Call now to get more information regarding the benefits of professional construction cleaning services! We're ready to help.

At Spark Cleaning, our construction cleaning services don't end when we've cleared out the debris. Cleaning a construction site also involves dusting surfaces, sweeping, and much more. Our goal is to give you cleanup service that makes your space completely ready to move into, and to remove the stress of you having to prepare the space yourself after the construction crew departs. When Spark Cleaning's construction cleaning pros are finished, we want you to be 100% satisfied with the work we've done and how your newly constructed or renovated space looks and feels.
Spark Cleaning brings together high-quality workmanship with a commitment to customer service. Thanks to our 20 years in the post-construction cleaning business, we have the knowledge and skill to get the job done efficiently without ever cutting corners. We're fully licensed, bonded, and insured, which means you can feel safe putting your construction cleanup, or whatever other cleaning services you need, into our capable hands. Contact us today to get a free cost estimate for your construction clean job, and to book our services!
Residential Construction Cleanup
While Spark Cleaning is primarily a commercial cleaning company, we are pleased to offer construction clean services for residential properties, as well. We'll help you with cleaning a construction site at your home, so you can get into your new living quarters sooner. If you need assistance with construction site cleanup and want to work with one of the best companies offering this service in all of Panama City, call us now. 
construction cleaning
cleanup service
cleaning construction
construction clean