Janitorial Services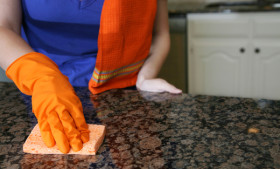 A professional janitorial service can take the stress out of keeping your office or other commercial space clean and sanitary. If you're ready to hand over your business's mopping, vacuuming, and trash collection to janitors you can count on for thorough and skilled work, give Spark Cleaning a call today. We've been Panama City's choice for janitorial services since 2007, and we have 20 total years of experience providing commercial cleaning services. We aim to provide the businesses we clean with exceptional workmanship and friendly and helpful customer service, so that you're 100% satisfied. Schedule your cleaning and janitorial services by calling now!
Spark Cleaning can provide commercial janitorial services including:
Taking out garbage
Cleaning kitchens and bathrooms
Vacuuming
Mopping
Dusting
And more
We can send a team of janitors or a single cleaning specialist, depending on the size of your business and the scope of your job. We do most of our work after and before business hours, so you can head home for the night confident that you'll see a clean workplace in the morning. However, if you require janitorial services during the day or on a weekend, we can make an appointment to meet your needs. In general, we can work with your schedule requirements, whether you want janitorial cleaning daily, weekly, biweekly, or at some other interval.
Panama City's Superior Janitorial Service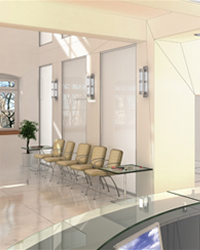 Spark Cleaning is fully licensed, bonded, and insured for your protection and peace of mind. We also hold an A rating from the Better Business Bureau and are certified janitors and a member of the International Janitorial Association. All of these qualifications taken together make us one of the most trusted janitorial cleaning companies in the local area. We strive to bring you top-notch workmanship, whatever cleaning and janitorial services you require, so you can rest assured we'll provide nothing but the best.
For more information about hiring Spark Cleaning for office cleaning, retail store cleaning, and other commercial cleaning services, call or e-mail us today. We'll schedule your commercial janitorial services and get right to work making your business an attractive, safe, and healthy place to visit and work. Having your business professionally cleaned is a way to show your customers and employees alike how much you care about their satisfaction and the work that you do. Let Spark Cleaning help your company put its best face forward! 
floor cleaning
janitorial cleaning services
commercial janitorial services