Commercial Cleaning Services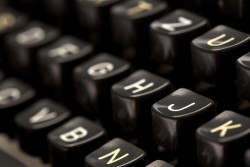 Having a clean, organized, and sanitary workspace is one of the keys to business success. But since you're busy running the business, you may not have the time or energy to devote to cleaning on a regular basis. That's where a commercial cleaning company comes in. If your business is based in the Panama City area, you can contact Spark Cleaning for all of your commercial cleaning service needs. We'll be there for you whether you need weekly office cleaning, regular commercial cleaning services for your retail store, or professional cleaning services for any other commercial or industrial setting. Contact us now to learn more!
Spark Cleaning is pleased to offer a wide array of commercial cleaning services, including:
Vacuuming
Mopping
Trash removal
Dusting
Spot-cleaning
Kitchen cleaning
Bathroom cleaning
And more!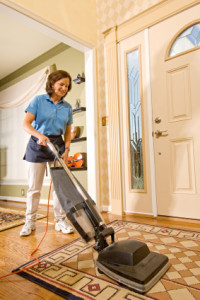 When we come to clean your space, we bring all of our own equipment and supplies. That means you can count on Spark Cleaning to have everything on hand that's necessary to get your space looking great. Our top priority is providing excellent workmanship on every commercial cleaning service job, and we have an A rating from the Better Business Bureau as a testament to our success. We strive to give our customers some of the best results of any office cleaning service in the area, whether you need a one-time office cleaning before a big move or you're scheduling more frequent cleaning sessions. We also believe in offering quality customer service from your first phone call until your professional cleaning services are done. We are here to take great care of you!
Spark Cleaning works Monday through Friday, with weekend commercial and office cleaning services available by appointment. We do most of our cleaning work outside of business hours, between 6 p.m. and 6 a.m., so you can leave for the night secure in the knowledge that you'll come in the next morning to a sparkling and healthy work environment. We work around your schedule, because we understand how important a clean space is to your employee productivity and customer satisfaction! Contact us today to schedule the retail, restaurant, or office cleaning services you need.
Free Estimates for Commercial and Office Cleaning Services
Have you been putting off hiring an office cleaning company because you're concerned about the impact on your business's bottom line? Stop worrying and pick up the phone to call Spark Cleaning. We're pleased to offer free cost estimates for office cleaning services, and for all of our other commercial cleaning work. Our willingness to customize our cleaning services to your needs and quote rates beforehand is one of the things that sets us apart from other commercial cleaning companies in the Panama City area. Bringing our licensed, bonded, and insured cleaning contractors to your space is a smart business decision!
commercial cleaning
commercial cleaning services
commercial cleaning service